Categories:
Other Brands
So it's finally here – the Chanel Gabrielle WOC is launched for the Fall Winter 2017 Collection.
The Gabrielle Collection was just launched a few months ago, but already it's paving its way to the iconic status. And with this kind of speed, you can be certain that it will reach that level in very short amount of time. The Gabrielle Bag will sit next to the Classic Flap Bag and the Boy Bag. And in the future, when you ask the SA in Heathrow about the stock of the Gabrielle Bag, they will tell you that they don't have. Because they don't sell iconic handbags at Heathrow airport.
The Design
Chanel Gabrielle Clutch With Chain, This Bag Is Bigger Than The WOC. Details via here.
The Classic Quilted WOC, The Boy WOC, The Reissue 2.55 WOC and now the Gabrielle WOC. The design of the Gabrielle Bag is kind-of between the Classic Flap Bag and the Boy Bag. Here's why: one part of the design is soft and feminine, just like the Classic Bag. The other part of the design is boyish and strong, which represents Coco Chanel's ideas. Put them together and you get an irresistible handbag.
The Gabrielle WOC is crafted in diamond quilting on the top part of the flap, it's refined with smooth leather on the bottom part. It also comes with woven chain leather strap for shoulder carry just like the ones on the Classic Quilted and the Reissue WOC. The CC logo has been crafted on the center front.
Chanel Crumpled Calfskin Leather
This is the first-time that the Gabrielle WOC has been released. In the future you will see more colors, leather variations and definitely more sophisticated prints. For this season, Chanel introduces this WOC in Crumpled Calfskin, which is a leather type that we've spotted on the Reissue 2.55 So Black Flap Bag. This leather also looks like its been worn, but it's less cracked than the aged calfskin.
The Interior
The interior of the Gabrielle WOC is the same like other WOCs. Inside you will find 6 credit card slots, a zip pocket and a main compartment to store your other essentials.
The Sizes And Prices
Style code A84389, measuring 4.8' x 7.6' x 1.4' inches, priced at $2100 USD, €2090 euro, £1890 GBP, $3400 SGD, $17400 HKD, 10500 MYR, ¥268920 JPY via Chanel boutiques.
More Images
comnum(0) tbcount(0) tbcount(29)
Categories:
Other Brands
Aneta Pajak graces the pages of Harper's Bazaar Australia's September 2017 issue. Posing in a desert setting, the Polish beauty wears statement looks from the fall collections. Photographed by Max Doyle and styled by Naomi Smith, Aneta charms in the designs of Coach, Prada, Alexander McQueen and more. From embroidered gowns to faux fur coats, the blonde shines in each look.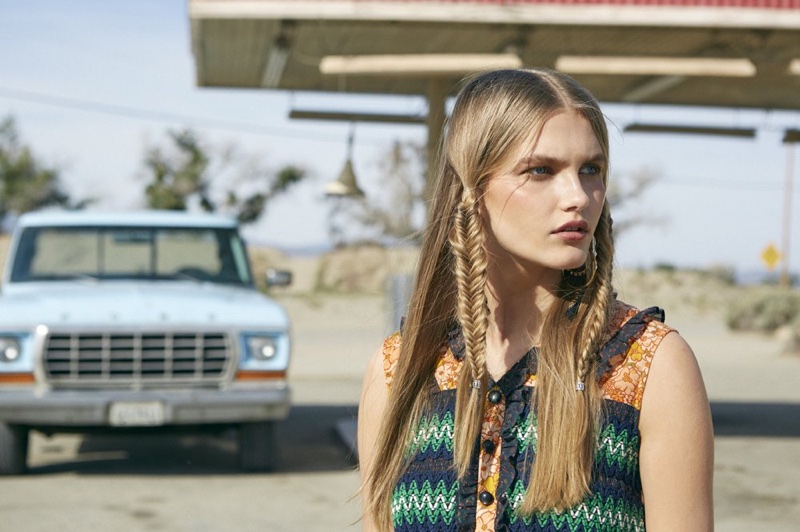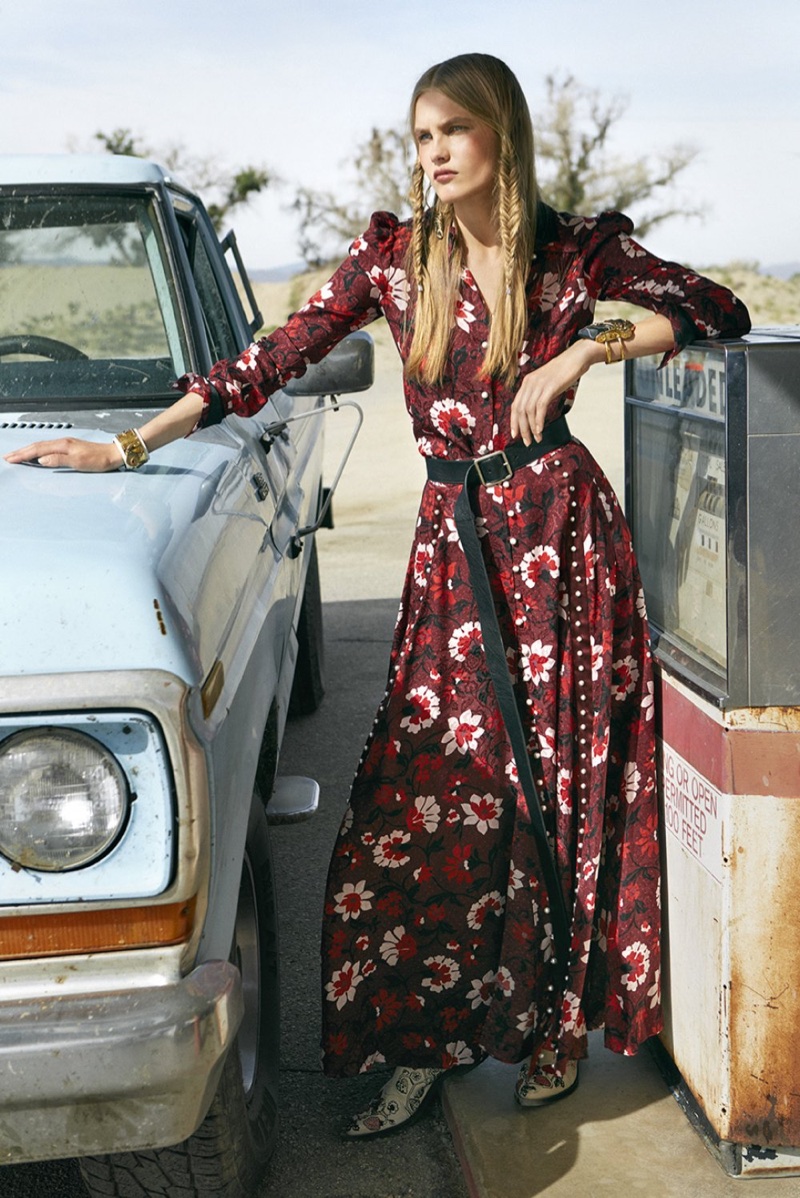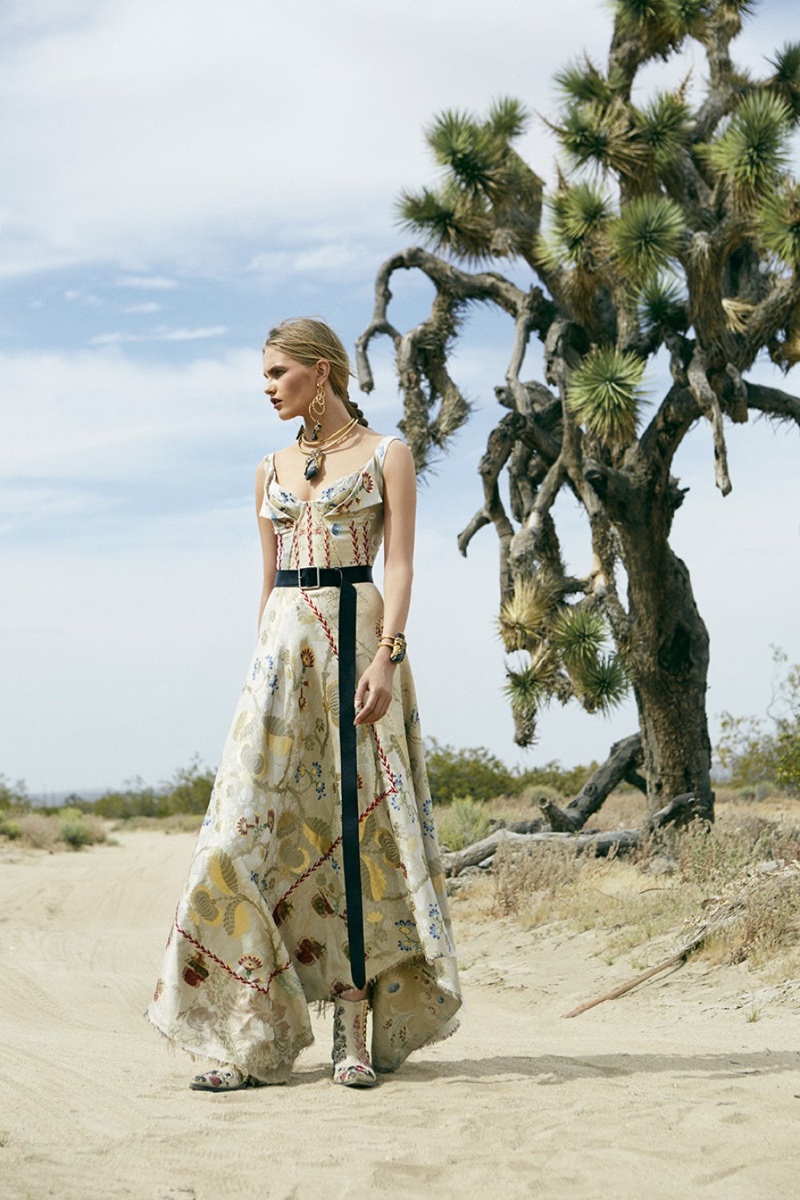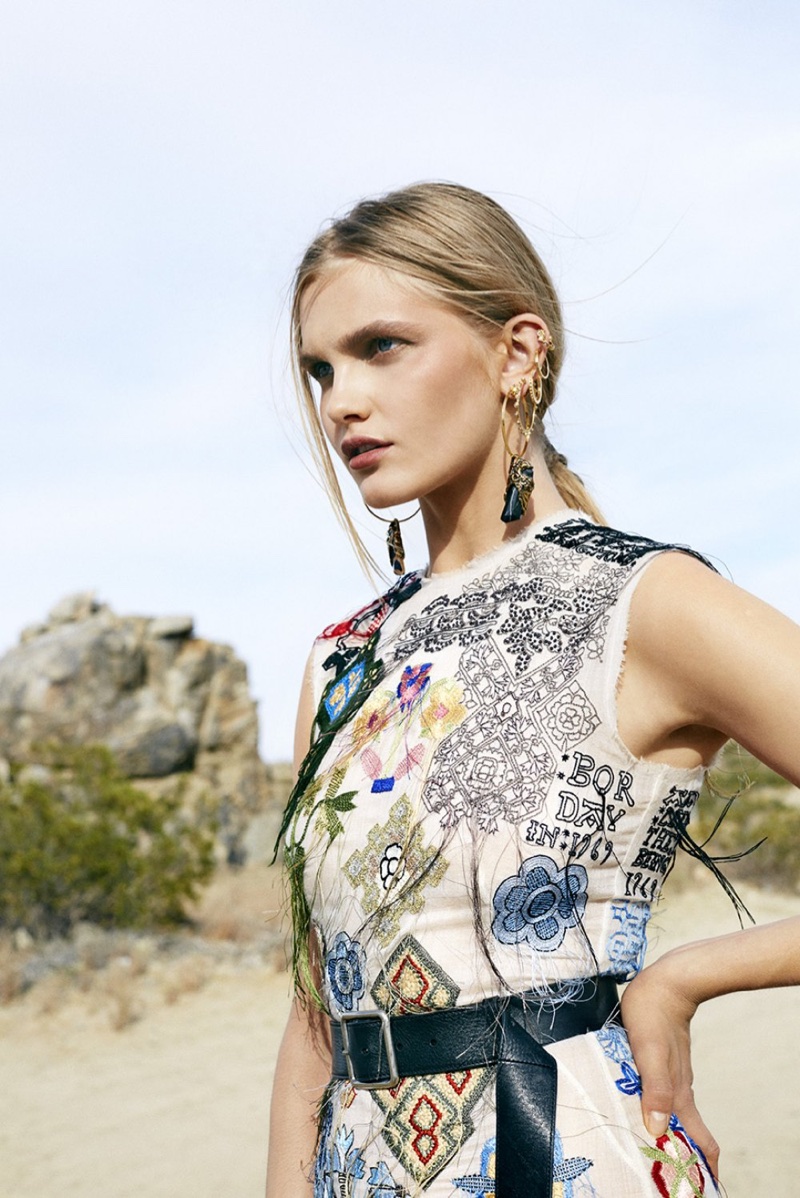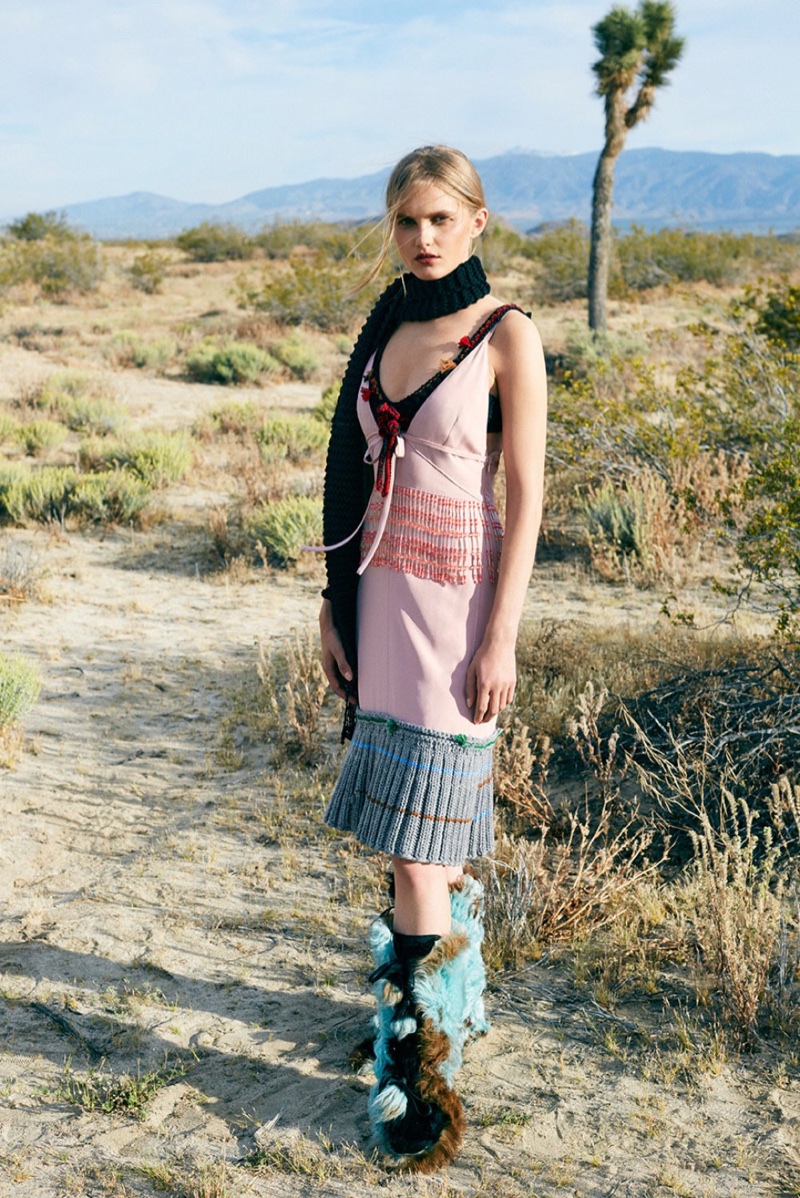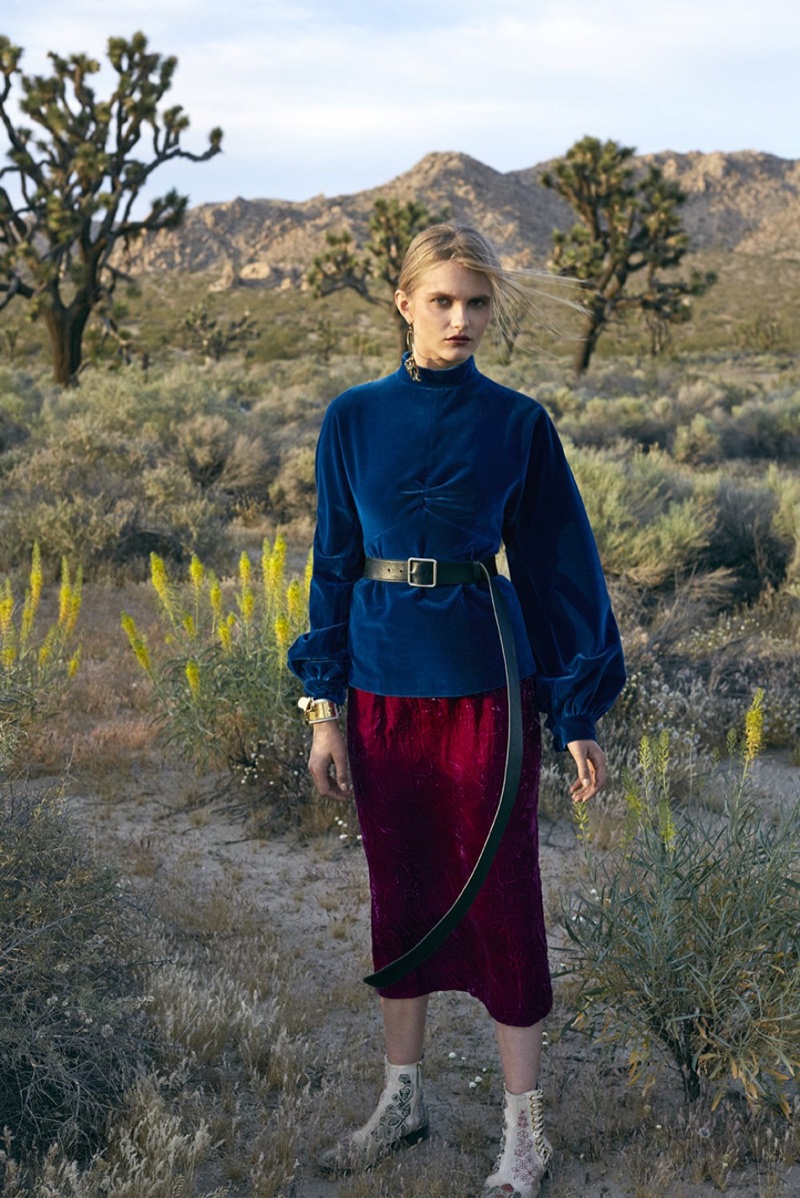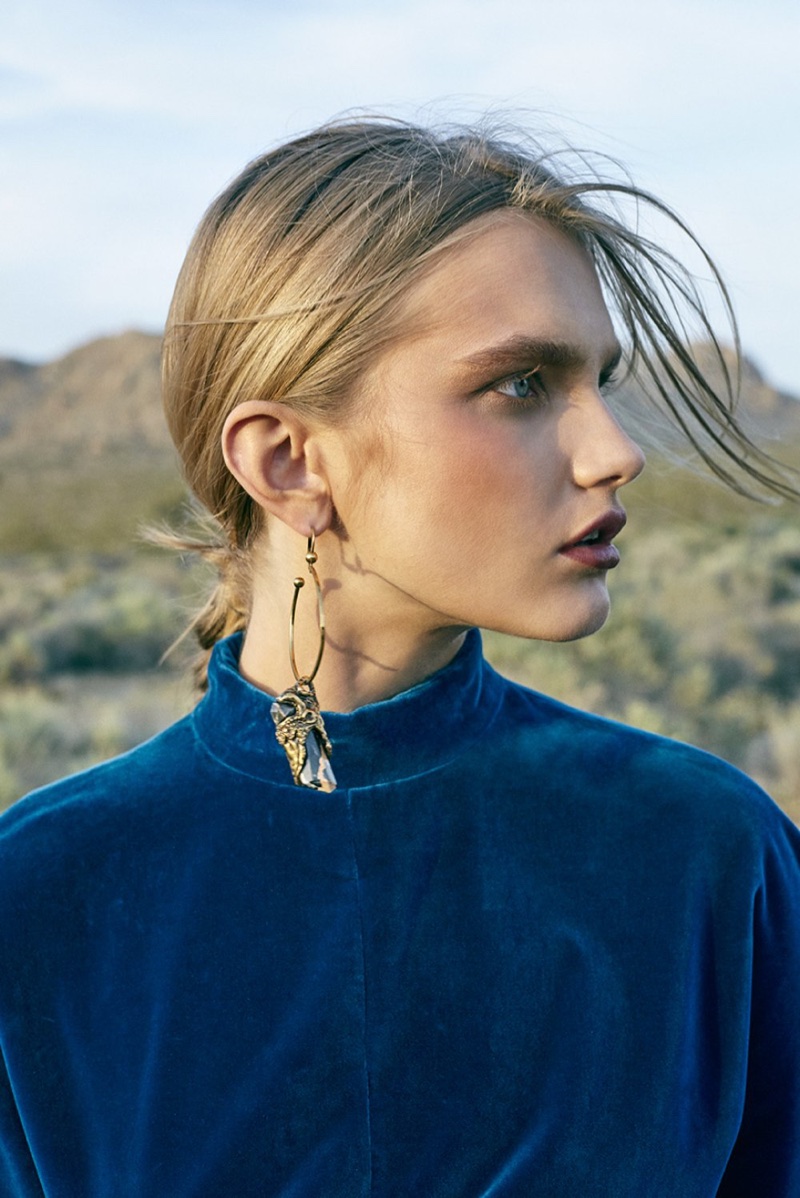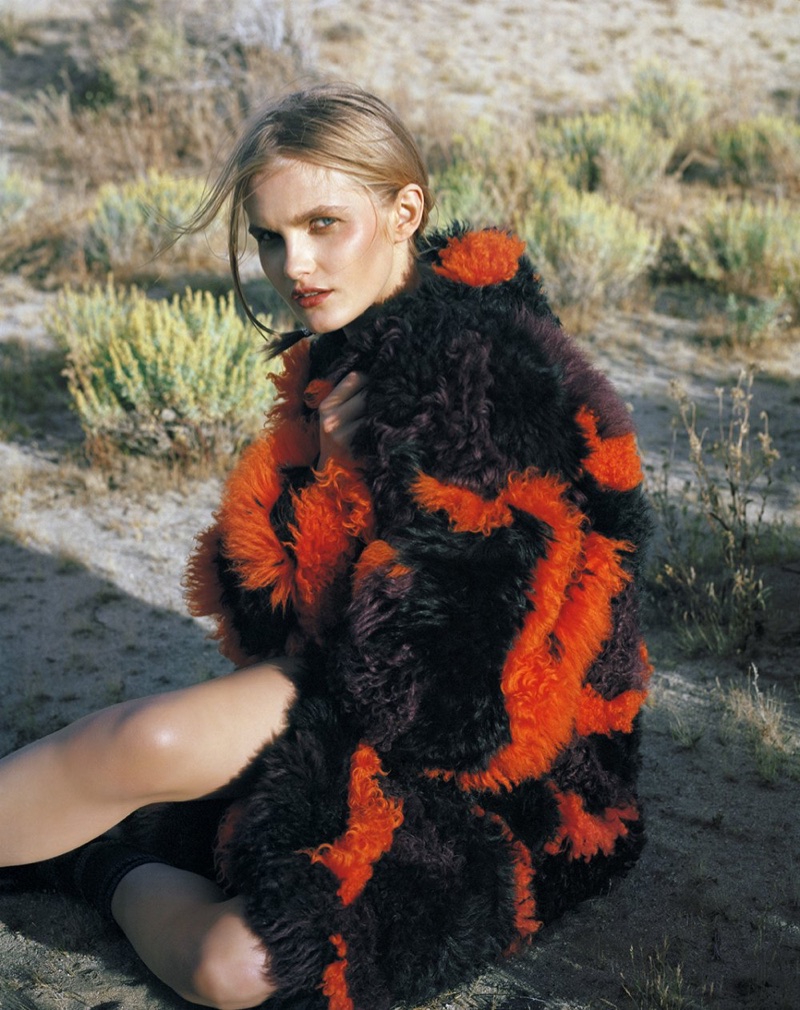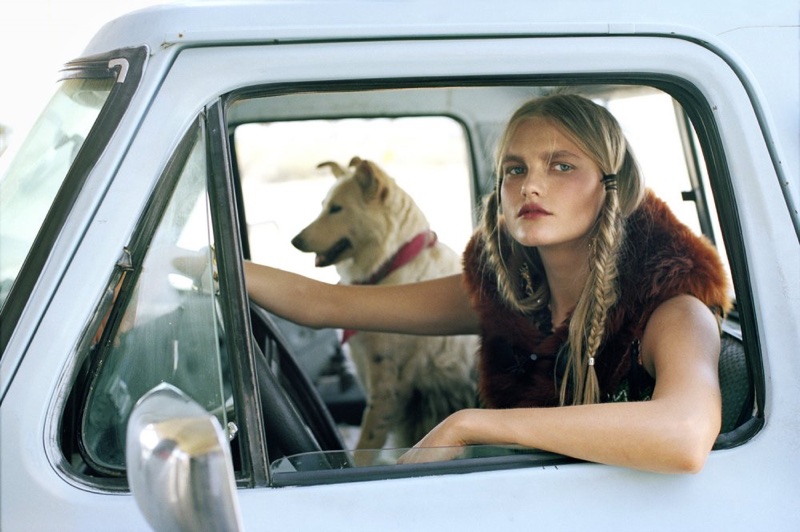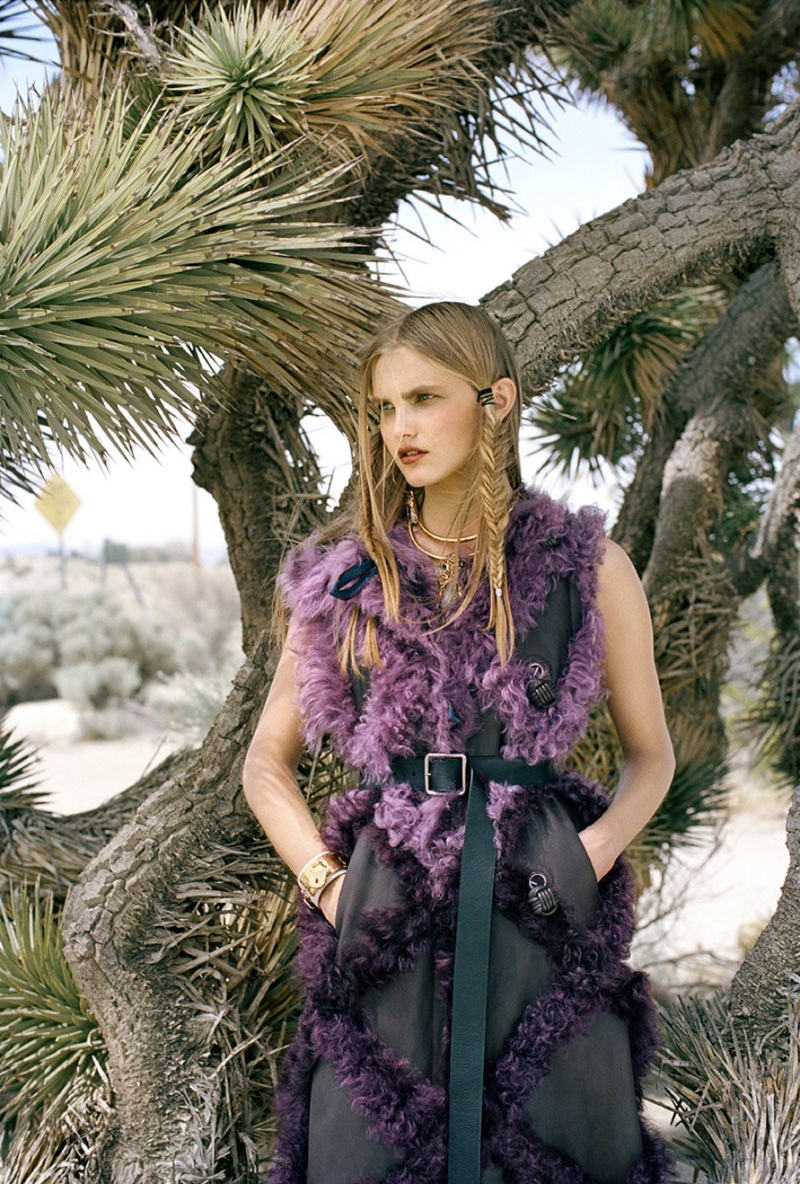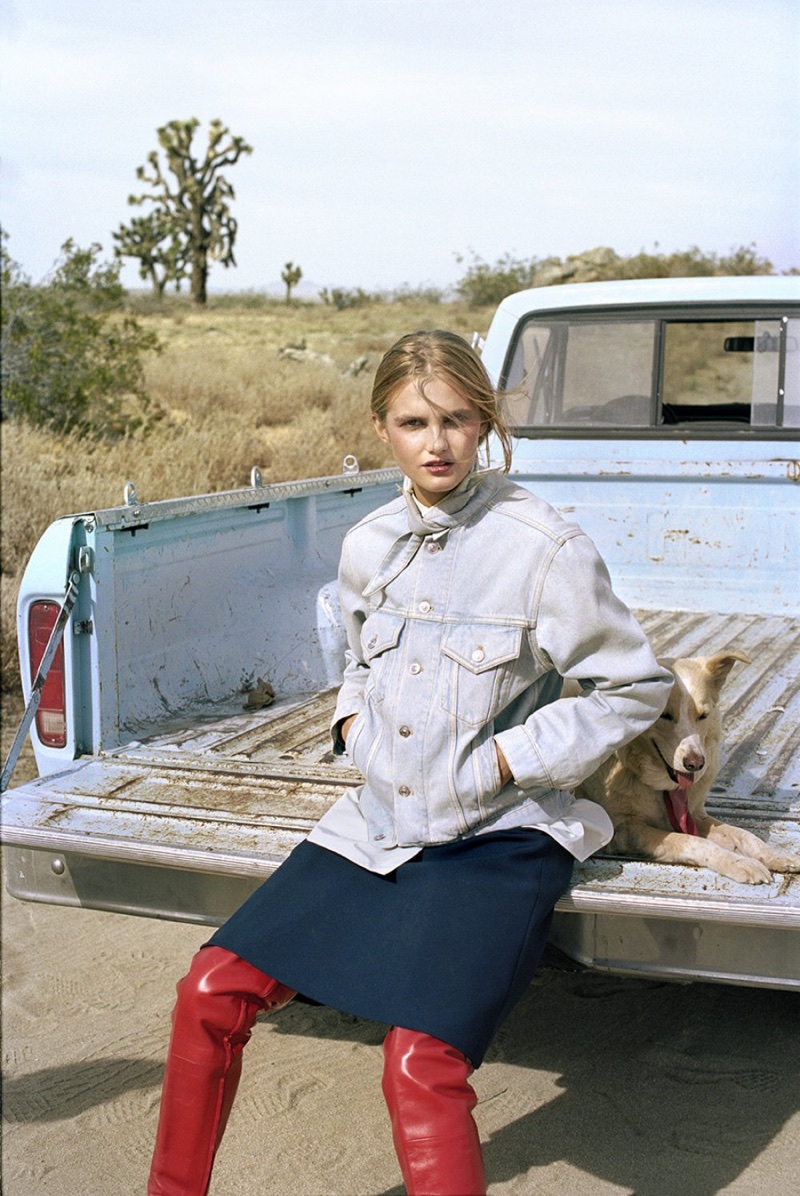 comnum(0) tbcount(0) tbcount(61)
Categories:
Fashion
Imaan Hammam and Dorit Revelis star in Sonia Rykiel's fall-winter 2017 campaign
Sonia Rykiel channels bohemian vibes with the release of its fall-winter 2017 campaign. The French brand taps models Imaan Hammam and Dorit Revelis for the new season. Captured by Zoë Ghertner, the pair pose in fringe embellished dresses, embroidered tops and sleek eyewear. Imaan and Dorit look like free spirits in fall's eclectic looks styled by Camilla Nickerson.
SONIA RYKIEL FALL/WINTER 2017 CAMPAIGN
Sonia Rykiel focuses on embroidered styles for fall-winter 2017 campaign
An image from Sonia Rykiel's fall 2017 advertising campaign
comnum(0) tbcount(0) tbcount(94)
Categories:
Louis Vuitton
Introducing the Louis Vuitton Tambour Horizon Watch. This is Louis Vuitton's first connected watch which has the same case as the brand's iconic Tambour Moon. This is the only luxury brand that is competing with the highly successful Hermès Watch by Apple.
Hermes Watch vs Tambour Smartwatch
Compared to the Apple Watch, the Tambour Horizon's watch face can be customizable a number of different elements, such as stripes, personal initials, Monogram and Damier. The Tambour is a more distinctly Louis Vuitton product compared to the Hermes branded luxurious wearable tech, making it stand out more than the Apple Watch.
Check out the differences between the Louis Vuitton Tambour Horizon and Apple Watch Hermès.
Tambour Watch Features
The Tambour Horizon allows users to receive text messages, access emails and various other functions through the Android Wear 2.0 system. This watch distinctive features though, are perfect for the traveler, as it comes with "My Flight" function wherein flight details such as flight times, gate number, time to destination can be accessed. Another cool feature is the "City Guide", in connection with the brand's published guide books. The cases are available in three finishes, Black, Monogram and Graphite.
Customized Straps
The straps are interchangeable, with a variety of styles to choose from, including Monogram Canvas, Damier Ebene, Damier Azur and Monogram Eclipse. Prices of the straps vary, depending on style, ranging from $300 – $500. The battery charger comes with two interchangeable protective key holders made of the brand's signature leather, Monogram Canvas and Damier Graphite.
The Louis Vuitton Tambour Horizon is now available worldwide, including China.
Style & Price
| Style | Price |
| --- | --- |
| Louis Vuitton Tambour Horizon Black 42 | $2,900.00 (USD) |
| Louis Vuitton Tambour Horizon Monogram 42 | $2,450.00 (USD) |
| Louis Vuitton Tambour Horizon Graphite 42 | $2,450.00 (USD) |
Gallery
Tags: Louis Vuitton Tambour Introduces Horizon Smartwatch
comnum(0) tbcount(0) tbcount(87)
Categories:
Fashion
Balmain's pre-fall 2017 collection arrives at Matches Fashion
French fashion brand Balmain continues to highlight expert tailoring with the launch of its pre-fall 2017 collection. Matches Fashion celebrates the new season with a lookbook called, 'Signature Balmain'. For the transitional months, creative director Olivier Rousteing designs form-fitting silhouettes. From tailored jackets to sculpted minidresses and slim-cut trousers, get ready to embrace bold style.
BALMAIN PRE-FALL 2017 COLLECTION AT MATCHES FASHION
Balmain proves that you shouldn't be afraid to mix prints for the pre-fall 2017 season
Olivier Rousteing designs the perfect form-fitting minidress for Balmain's pre-fall 2017 collection
Balmain Double-Breasted Houndstooth Check Blazer $1,361
A well-tailored blazer featuring a houndstooth check pattern goes perfect with jeans or a skirt.
Balmain Houndstooth Check Skinny-Leg Trousers $1,028
Flaunt your legs in these form-fitting trousers decorated with a gold-tone crest plaque at the back.
Balmain Tartan Double-Breasted Wool Mini Dress $3,029
Embrace the plaid trend in a tartan dress featuring red, black and yellow with gold-tone buttons.
Balmain High-Neck Animal-Jacquard Mini Dress $3,029
Turn up the shine factor in a electric blue mini dress featuring a high-neckline and shoulder pads.
Balmain V-Neck Sequin-Embellished Mini Dress $4,422
Get ready to own any room you walk into with this sequin-embroidered minidress.
comnum(0) tbcount(0) tbcount(80)
Categories:
Other Brands
IMAGE: GUCCI
'Old meets new' seems to be the buzzwords of choice over at Gucci now, with more and more new bags that are infused with the old. Take the Queen Margaret for example, which to me is the perfect combination of both (and also my personal favourite as far as the Pre-Fall 2017 collection is concerned).
With the giant bee that's embellished with crystals and pearls inspired by an archive find from the 70s, along with the addition of Gucci's most iconic bamboo handles (I still get shivers down my spine whenever I recall my trip to Florence where the craftsman showed me exactly how it was curved and varnished), this variation in the form of the backpack is the best of both worlds as far as form and function are concerned.
Besides using it as a backpack, you can also tote it via its top handle, which satisfies the functional bit. Measuring some 25 cm by 23 cm, it isn't exactly a tiny bag, so fitting in most of your daily essentials won't be an issue either. Lined with a suede-like fabric, the bag itself is made up of soft quilted leather, which also means it won't be overly stiff.
Available in a full black version (shown above) that's priced at SGD3970and one more in multiple colours (SGD4360), you can check them both out now at Gucci boutiques at ION Orchard, Marina Bay Sands and Paragon.
IMAGE: GUCCI
But if backpacks aren't your thing, don't fret. The Queen Margaret also comes in the form of a top handle stunner with a sling (shown above), as well as a smaller sling bag (known as the Broadway) that you can wear across the body.
Tags: leather Gucci Backpack Quilted QUEEN Margaret
Categories

New Posts

Hot Posts

Tag Cloud